2021 was another crazy year; the Coronavirus was at large again, and we had to restrict ourselves in our households for months. Luckily, we got vaccinated early in June.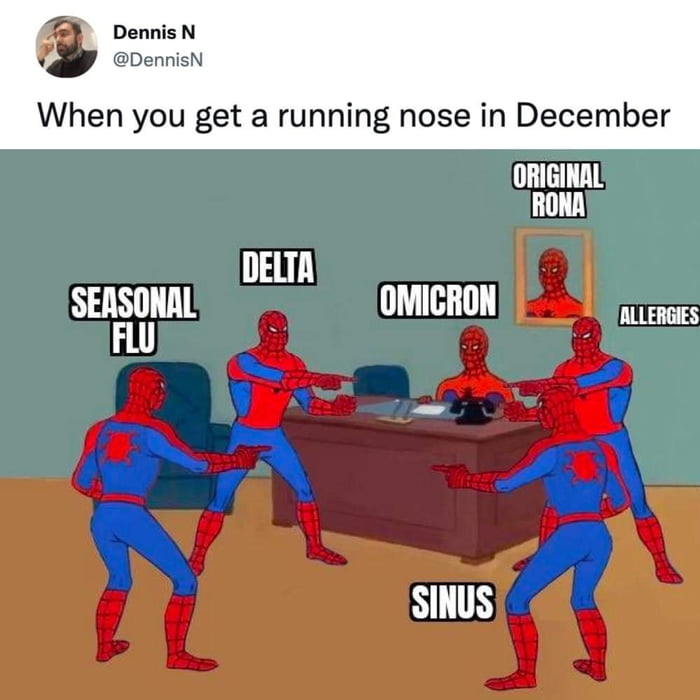 I kept track of various items this time. It eventually helped me make the article more structured.
---
Some Updates
Personally, this was a slow year for me. However, I was fortunate enough to travel when we had fewer Covid cases and lesser travel restrictions in India.
Professionally, I was swamped with various projects throughout this year. Most of them were back to back, which kept me busy to the core. I learned more about Kubernetes, Container Security and performed a few penetration tests.
---
Travels
In February, we went to Ramnagar (aka. Jim Corbett National Park) and Nainital.
In November, we went to Manali. This trip made me realize how bad is Delhi/NCR's AQI (Air Quality Index).
---
Tech
Last year, I purchased a Raspberry Pi to manage my DigitalOcean server. I had to make this purchase because, at the time, I did not have my PC. This year, I successfully converted it into a self-hosted server, reducing my dependency on cloud applications like Google Drive, Lastpass, etc. In addition, there are various security measures that I have employed to keep things safe and secure. I plan to discuss these in detail using a threat model in a separate article.
I made some upgrades to my PC -
I added 16 gigs of RAM, bumping it up to 32 gigs. I did it for running various container workflows and virtual machines in parallel.
I added one NVME SSD to run a Linux-based operating system, primarily as a development environment.
This time, I went with Pop!_OS (well, that's how they write it) over Ubuntu. I liked the defaults that Pop!_OS provides. For example, flatpak over snap (default in Ubuntu), window tiler, exhaustive testing before every release/upgrade. I have upgraded my system a couple of times and never encountered any issues.
By the way, when I took the above screenshot, I was watching J. Cole's Documentary. And if you have not listened to J. Cole - arguably one of the greatest rappers of this time - you are missing out on some great music!
The line where he says, "Who gave the world more fire but got less reward?" hits differently. 🔥
---
Finance
I started a little bit of investing. Instead of going head-on chasing bulls, I started with a more passive approach by investing in ETFs through smallcase by Zerodha. A smallcase is a basket of stocks/ETFs weighted intelligently to reflect an idea. These ideas can be anything -
These underlying smallcases have stocks handpicked after considering the vision behind the idea/sector and the potential of growth over a specific time horizon. The books I read this year will explain why I took the plunge.
---
Books I read
After careful consideration, I finally purchased an iPad and read most of my books on Kindle (for iPad).
My workflow has improved significantly - I read these books, highlight important stuff, export them as notes and revisit them whenever I need a refresher.
Psychology of Money - Timeless lessons on Wealth, Greed and Happiness
by Morgan Housel
The Almanack Of Naval Ravikant - A Guide to Wealth and Happiness
by Eric Jorgenson
Coffee can Investing - The Low-Risk Road to Stupendous Wealth
by Saurabh Mukherjee
Flirting with Stocks - Stock Market Investing for Beginners
by Anil Lamba
---
Things I learned
More Kubernetes and Container Security
A little bit of penetration testing and red teaming
---
Animes watched
Boruto: Naruto Next Generations
Demon Slayer: Kimetsu no Yaiba ( 👺 ) - ( ⭐⭐⭐⭐⭐⭐ - 6/5 stars )
---
Games played
Frostpunk - (⭐⭐⭐⭐⭐⭐ - 6/5 stars)
Dota 2 - usual dose of toxicity 🐍
---
PS. - All the ⭐⭐⭐⭐⭐⭐ - 6/5 star mentioned above are worth recommending!
I hope 2022 has more joy and adventures in store for all of us.
Happy New Year 2022 ! 🎉